Being a homeowner, you would surely love to boast of a beautiful kitchen or home extension but it all depends upon how well you plan your space. The kind of lighting, flooring, painting, fit-outs and extensions you want to incorporate in your home will have a huge impact on the overall look and feel of your space and make your property stand out. Above this, the way you design the interiors and extensions can have a lot more impact on the durability and functionality of the space in the coming years. 
This blog is to give you some inspiring designing tips for the interiors of your home and kitchen during renovations. Stay glued till the end.
For most homeowners, a classic extension necessarily means a rear kitchen extension where unused kitchen space is mostly extended to the adjoining garden of the property. In case of single-storey extensions, skylights are an ideal option as it draws in natural light and improves flexibility. A contemporary kitchen is supposed to be bright, spacious and clutter-free and choosing the right lighting can help in creating a positive impression. Additionally, drop lights can be a style statement too and can look visually striking in an open floor plan.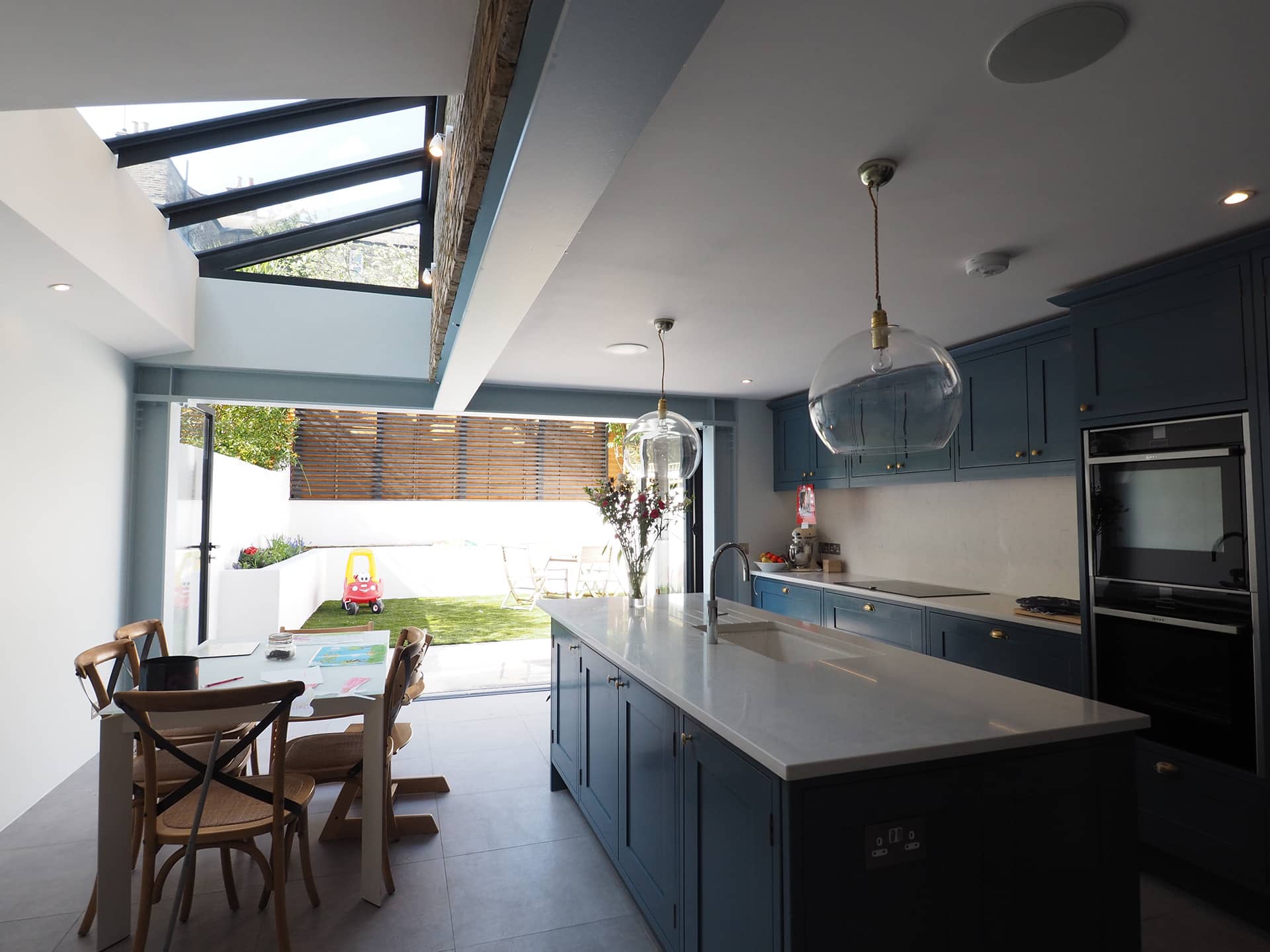 Re-defining Kitchen Extensions
When it comes to re-designing an outdated kitchen, countertops, splashbacks, flooring is vital factors to consider. If you can pair up dark cupboards with light shades of marble countertops, the effect can be dramatic and stealing to the eyes. On the other hand, if you have a country-style kitchen, pastel color tones such as sap greens and wooden counters can create a cosy, natural ambience and add warmth to space. Installing electrical appliances by professionals offering house extensions in West London according to your existing kitchen color scheme can re-define your space and make it look organised and clean.
In recent years, open floor plans have been dominating the show with minimalist contemporary interior designs. Besides allowing seamless flow of natural light, open floor plans transform kitchen into a great recreational zone to hang out with friends or families during weekends. They can also be a hub for spending quality time with families or an ideal way to host guests while preparing some lip-smacking culinary delights!
Transforming Home Designs into Statement Pieces
Of course a kitchen extension is not the only upgrade you can have, you can experiment with the sides or rear of the property to make additions or alterations to the house. If you have some leftover spaces towards the rear side of your home, you may easily extend or convert them to maximise your garden space. 
Another way to put an extra space to use is by creating a side return extension by renowned builders in West London where you can unwind and relax after a hectic day. You can customise it with skylights to create a bright room and if connected to the kitchen, can prove to be a great way of creating a social engagement during busy hours. 
At Lucas Pulak Construction, we specialise in modern home extensions and renovations that can fulfil your lifestyle requirements and help you enjoy long-term benefits. Our skilled and accredited renovator builders keep themselves abreast of modern trends and incorporate functionality and aesthetics by creating architecturally inspired homes that are built to last. For quality home upgrades at an affordable budget, give us a call today!