Designing a dream kitchen takes a lot of time, effort and attention to detail. From cooking day to day meals to socialising with friends and relatives, a kitchen is an ultimate space for multitasking. Hence, it's important to incorporate ample storage options and seamlessly accessible layouts to make the high-traffic area functional and worth the remodel. A few mistakes such as improper architectural layouts, blockages, wrong flooring can ruin your effort and make your hard-earned investment go in vain. So don't fall foul of these top 5 blunders while designing kitchen extensions.
1. Running Out of a Plan
The total space required for designing a dream kitchen extension will depend upon your usage and the existing space requirements. There's no point in splurging on kitchen extensions in Bromley that is cramped, non-functional or difficult to use. Having a giant extension isn't going to be a benefit either as it will look something out of place in comparison to the rest of your home or would not be of any use.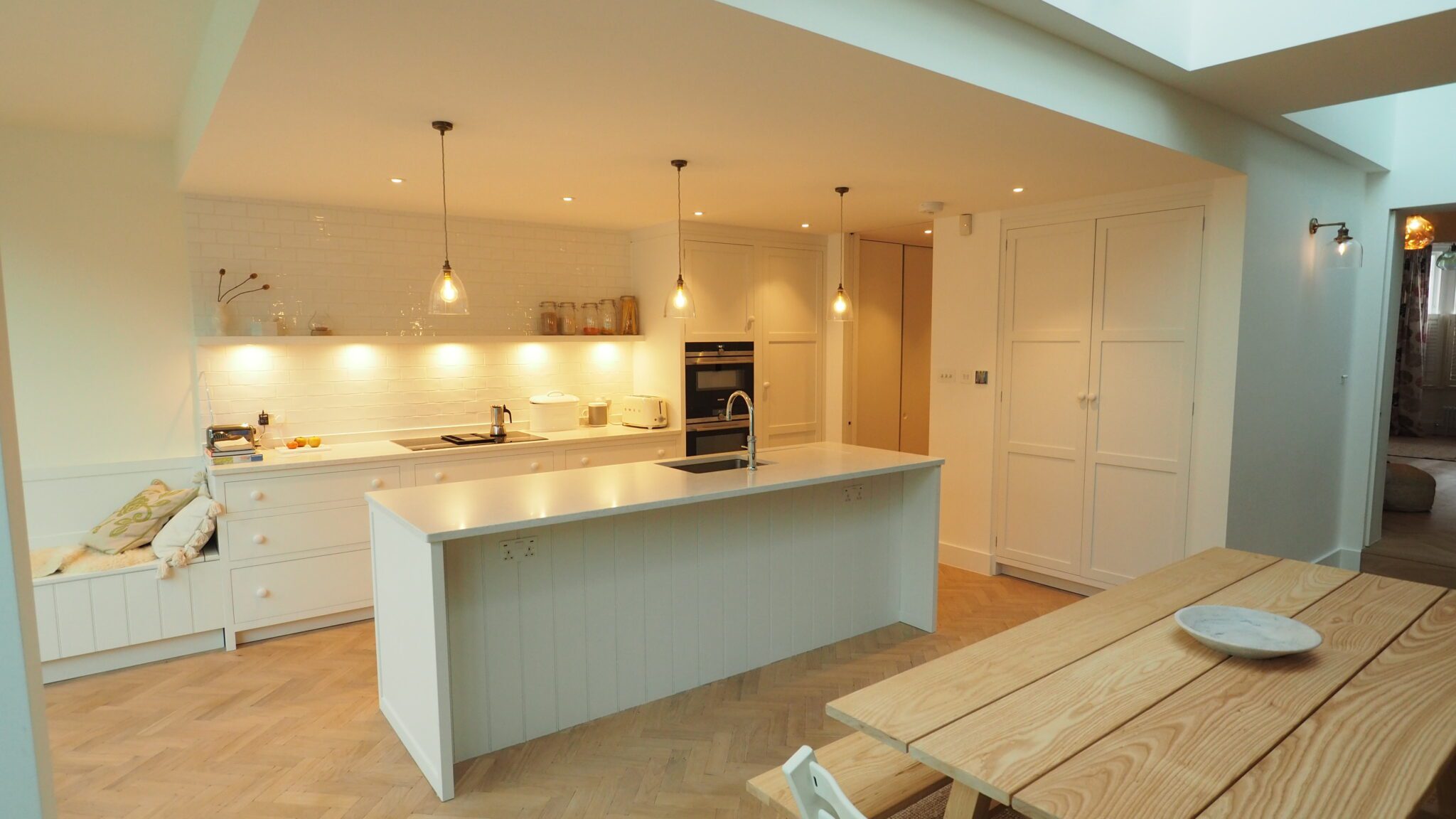 2. Creating Blockages in Space
While designing your ideal kitchen extension, it's important to consider the overall floor plan of the existing space to craft high-end, functional designs. Some kitchens are accessible through rooms and so it's important to build an extension where you can access to your needs without blocking spaces.
3. Not Preparing a Rough Estimate
Once you have settled on the idea of incorporating kitchen extensions, conduct thorough research for the latest designs and trends that can fit both your budget and lifestyle requirements. Failing to prepare an estimate beforehand can make the job chaotic, time-consuming and costly. You would definitely not want to run out of budget in the middle of a project and so you can ask the home builders in Bromley to provide you with a rough estimate to make the process seamless and hassle-free.
4. Underestimating an Open-Concept Kitchen
Kitchen is the heart of a household and mostly serves as a place for cooking meals from morning till night. Over time, kitchen renovations have undergone significant improvements and open-concept kitchen is trending nowadays due to the accessibility and high-end functionality it offers. It serves as a place for cooking, eating, relaxing, socialising and the best way to make use of the new extension. However, some people skip the idea of an open-concept kitchen simply because of thinking that it's costly and fail to enjoy the benefits of open space.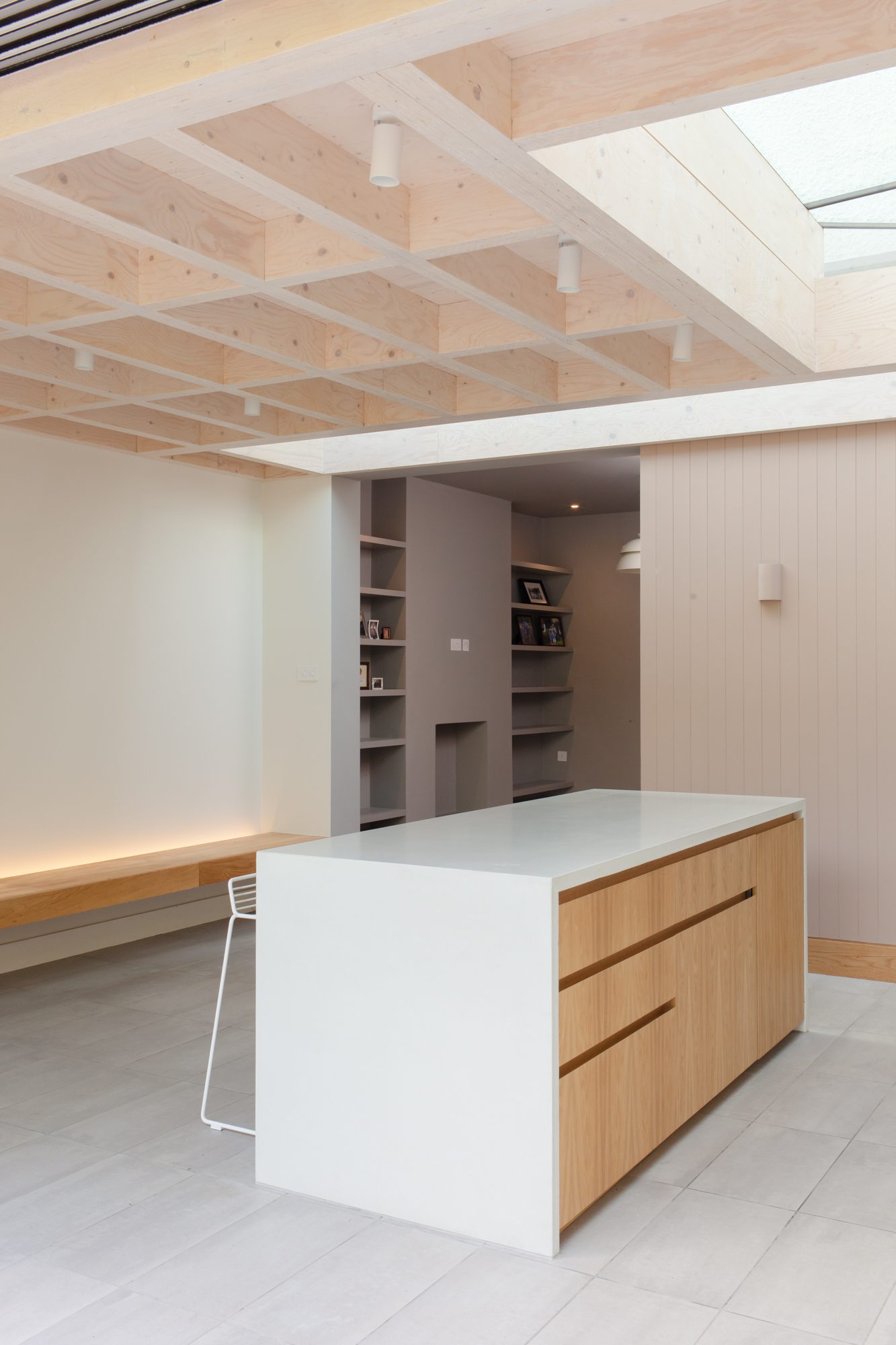 5. Not Planning the Ideal Space for Installing Kitchen Extension
If you are planning to maximise your existing kitchen space, the first and foremost step is to access the area in your home from where you will benefit the most from installing a kitchen extension. There are many available spaces to choose from. You may extend the rear or side of a home to create additional space or install a side return extension to create a kitchen of your dreams if you are lucky to have a terraced house. Taking the plunge of designing a kitchen extension without accessing the benefits, functionality and accessibility can make your time, effort and money useless.
At A&G Construction London Ltd, we are a leading construction company specialising in building contemporary and luxury homes tailored to suit your urban lifestyle needs. Our team comprises of highly skilled, trained and certified home builders in Bromley who have solid trade experience and complete projects within a fixed timeline and budget. Call us today and schedule an appointment at the lowest market quote! HURRY!